Carol was born into an "Air Force family" in Lincoln, Nebraska. At the age of 11, inspired by a drummer performing at Circus Circus in Las Vegas, she was determined to become a drummer herself. With a drum and a dream, she joined the "Westerners Drum Corps" at the age of 12 and learned classic Rudimental drumming, including Swiss and American Rudiments.
A member of both the jazz and concert band in high school she was 16 when she began studying under Bill Douglass, (drum teacher to Karen Carpenter).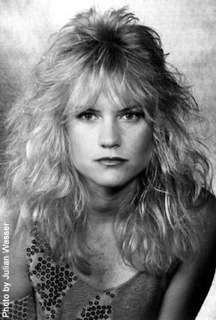 After playing in Riverside City College's Jazz Band during her freshman year, and determined to become a professional drummer, Carol left college and went on the road with a nightclub band, playing with over 20 bands for the next 7 years, and touring the U.S. Alaska, Hawaii, Guam and Canada.
At the age of 26, she joined "Precious Metal," and signed her first record contract with Polygram one month later. For the next 7 years, the band recorded 4 albums and toured extensively, including Alaska, Hawaii, Mexico, and Canada and everywhere in the U.S. – except New Orleans!
When the band dissolved Carol resumed her college education, earning a Bachelor of Science degree in Information Systems from the University of Redlands. She is a recipient of the University of Redlands Leadership Society Award for outstanding leadership and high scholastic achievement.
In 1995 she began working for the Center for Surrogate Parenting. In her nearly 20-year career as the Information Systems Manager for CSP, Carol has worn many hats: she wrote the code for the world's 1st interactive egg donor database on the Internet; is responsible for all network and Internet computers, software design and web site development, databases, telecommunication systems, security access systems and digital marketing. Carol has also created multimedia presentations for conventions and seminars.
As well as music, Carol enjoys all areas of Internet Technology, art, science, and hiking. She currently lives in Valencia with her life partner, 3 dogs, and a cat. Carol is a member of the Southern California Chapter of the Sierra Club.