Precious Metal founder and original drummer Susette Andres, moved from Long Island, New York's to California to pursue a career in music and acting.
Looking for female rock players, she placed an ad in the Recycler Magazine. Whilst working as an actress on the set of ZOMBIE MOVIE she met producer Paul Sabu, who wanted to place her songs in the movie soundtrack. She, Mara Fox and Alex recorded "Let the Music Move You" with Sabu.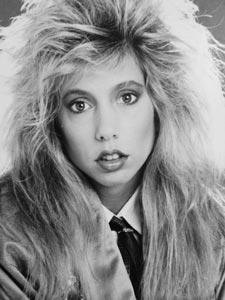 Completing the Precious Metal line up with Janet Robin and Leslie Knauer, Susette left the band during further recordings and went on to form Wylde Hearts and by 1992 was in another all female group, Bombshell, who disbanded in 1999.
Today Susette is busy with her own Professional Animal Care business. Susette & her animals have appeared on the Tonight Show, Animal Planet, Larry King Live and Magic Mountain. Susette's current band The Other Otherz released an EP in 2006, a self-titled debut album in 2008, and a CD in 2014.