Hey music lovers, are you ready to dive into the wonderful world of music streaming, but just don't know where to begin? Buckle up and get ready for a fun ride because we're about to explore some of the top streaming services out there. Say goodbye to dusty CDs and say hello to a world of convenience and musical discovery!
Before you do jump into the streaming arena, be sure to have a steady internet connection at all times. You don't want to be left hanging just before an intense beat drop. Therefore, we advocate for Cox Internet plans where you have diverse options for finding the best internet tier for your needs.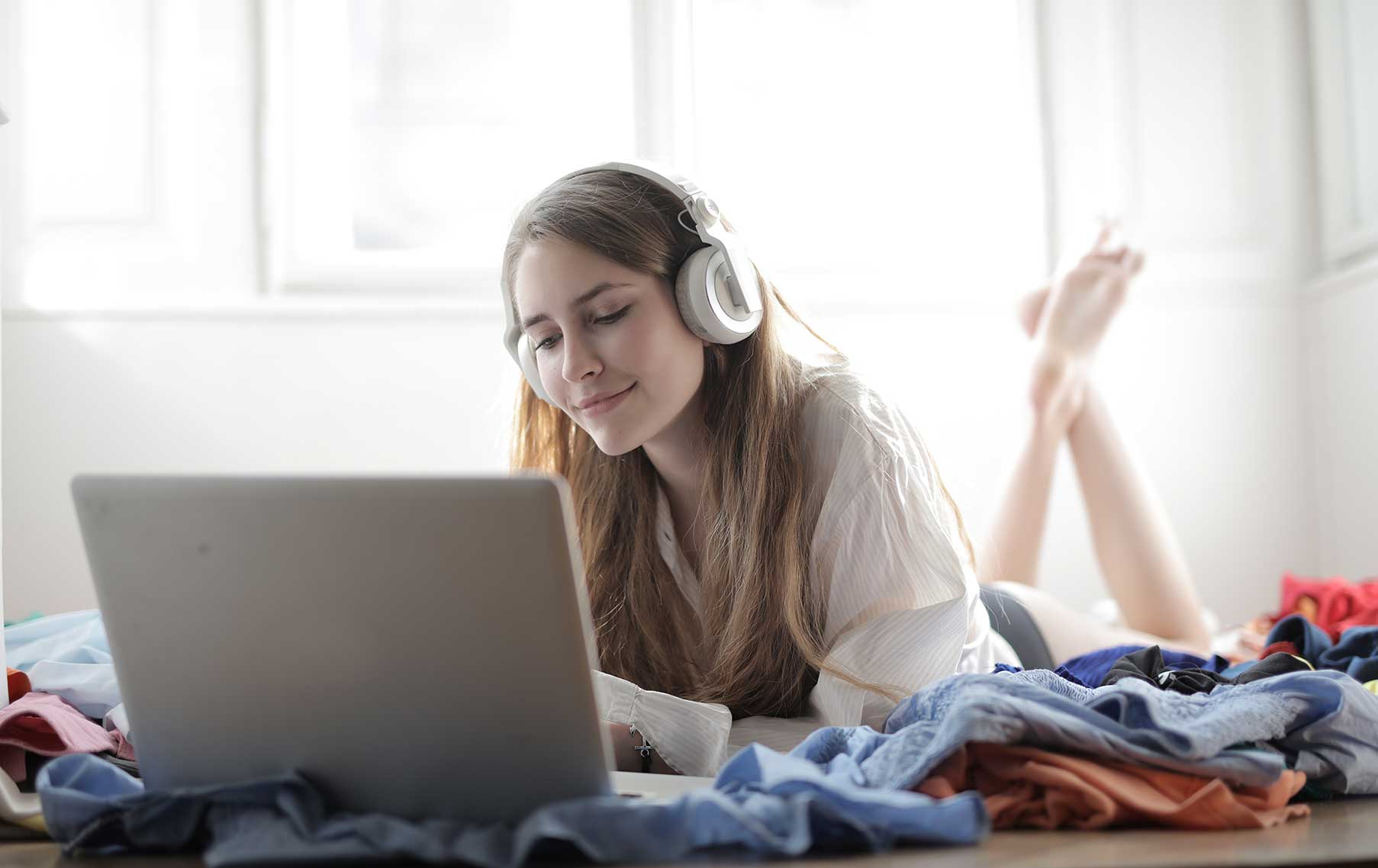 Now, it is time to get your groove on and you need to check out the following streaming platforms!
1. Apple Music
Let's start with Apple Music. Apple has come a long way from its iTunes days and has transformed into a music streaming giant. Recently, they surprised their subscribers by stepping up their sound quality game. No more clipped lo-res audio files for them!
Now you can enjoy full CD-quality music tracks at a minimal charge. Impressive, right?
And here's the cherry on top: Apple Music boasts over 100 million songs in its library, leaving other platforms like Spotify in the dust. The sound quality is excellent, and their "lossless" format delivers that full "CD quality" experience. Get ready to groove!
Also Read: How to Check How Many Songs You Have on Apple Music
2. Tidal
Next up, we have Tidal. If you're a hardcore music lover who's willing to invest in your audio experience, Tidal is the place to be. They recently added a free plan called Tidal Free, but if you're serious about your tunes, check out their Tidal HiFi Plus tier or Tidal HiFi plan.
These babies offer lossless playback and audio quality that will blow your mind. We're talking Sony 360 Reality Audio and Dolby Atmos spatial audio, along with millions of high-resolution tracks known as Tidal Masters.
These tracks stream at a staggering 9,216 kbps using MQA technology. Whoa, that's some serious sonic goodness!
Now, hold up a second! Before you jump into Tidal, make sure you have the right gear to truly appreciate those Tidal Masters. You don't need fancy headphones or an audiophile setup, but a calm environment where you can soak in the musical magic is key.
Tidal serves up a rich and comprehensive display that's worth the extra investment if you're fully equipped to unleash its full potential.
3. Spotify
Speaking of Spotify, it's arguably the most famous music streaming service out there. It's been a pioneer in the field and has a lot to offer.
Spotify has curated music discovery services like its Discover Weekly playlist, which keeps you in the loop with the latest tunes. Their interface is smooth and fun to use, making it a joy to navigate through their vast collection of songs. Plus, Spotify's social media integration is on point.
You can easily share your favorite tracks, playlists, and profiles with friends on Instagram, Facebook, and other messaging platforms. The free tier is pretty sweet, but if you go premium, you'll unlock exciting features like ad-free music, unlimited skips, and the ability to play any song you want. Just keep in mind that Spotify's artist compensation policy still needs some work.
4. Amazon Music Unlimited
Last but not least, we have Amazon Music Unlimited. With access to CD-quality streams and a whopping 100 million tracks, this service means business. It's separate from Amazon Music and offers some serious audio goodness.
However, when it comes to curating content, Amazon Music Unlimited falls a bit short compared to its competitors. The playlists can feel a bit standardized, unlike the carefully crafted ones on Spotify.
On the bright side, if you're an Amazon Prime subscriber, you get shuffle-mode access to the entire collection at no additional cost.
Also Read: Why Do I Get Goosebumps When I Listen To Music ?
Wrapping Up
Music is truly essential to our sanity sometimes. Be it us running for an upbeat party session or skimming through the playlists for a sad song that would only intensify our feelings, music never disappoints. Therefore, you need to check out these music streaming platforms now and immerse into a jamming session with your friends from any place across the world!