Whether you're a talented musician working solo or with a music production agency, music distribution is a vital aspect of the whole process. 
Today's vast digital platform may offer numerous open sources. Still, finding the right music distribution service can be challenging at times. 
To shun the overwhelming thought of selecting the right music distribution service from among the sea of options, we've curated some key points for you to consider.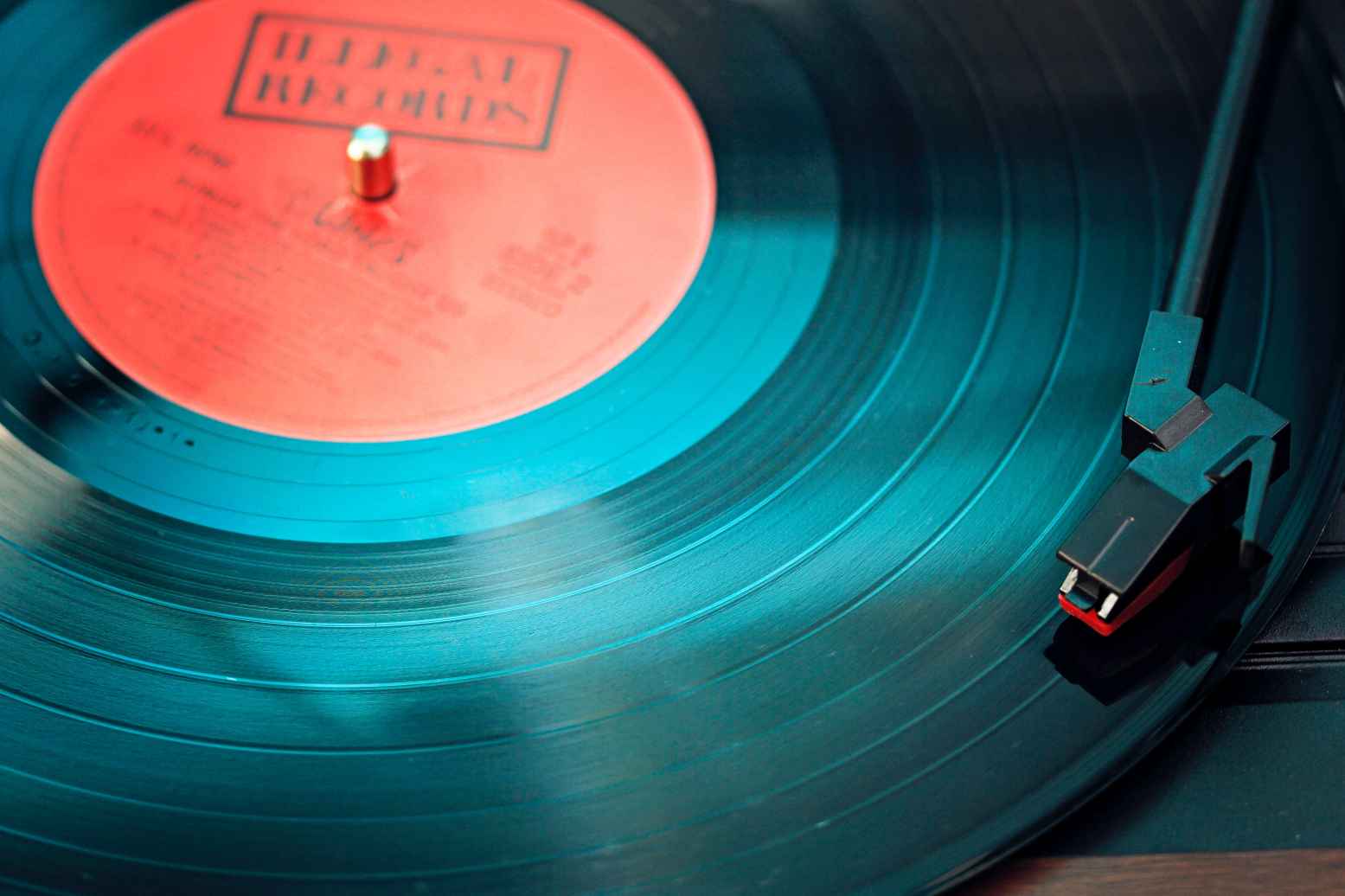 In this article, you'll learn about seven key points by which you can make an informed decision about selecting the right partner. 
1. Understand Your Distribution Goals
Without an appropriate goal setting, it will be foolish to dive into music distribution services. Define what you're aiming at. 
Are you looking for— 
maximum exposure? 

increased royalties? or 

specific targeting? 
Answering these questions properly will help you narrow down your options while landing the right music distribution service for you. 
Let's say, you're an emerging artist who's seeking broader exposure. In this case, you may seek a distribution service with a vast network of digital stores and streaming platforms. 
Conversely, if you have a specific kind of target audience in mind, going with a distribution company specialized in that niche will be a wise move to start with. 
Also Read: Master Guitar Skills: Finger Exercises for Enhanced Playing
2. Analyze Pricing and Royalty Structures
It may not be fully for money. However, it's important to analyze how you're going to be compensated for your talent and hard work. So, work out the pricing and royalty structures of each company you're browsing.
Since pricing and royalty vary in different companies, choose which method works for you the best. Are you comfortable with annual subscriptions or upfront fees? Or are you more into royalty percentages?  
A crucial aspect to consider here is your budget. Check with each company if they're compensating fairly against your budget, talent, and hard work. 
You may check many popular services, among which TuneCore is growing its popularity in distributing music of young talented musicians with fair pricing and royalty structures. 
3. Research and Compare
You must do a lot of research before choosing the right music distribution service. With ample research data, you can compare different companies to see which one fits your needs. 
It's a rule of thumb to initially go for reputable platforms with successful track records and awesome reviews from other established musicians. Check their pricing, customer feedback & response, customer support, royalty rates, etc. Furthermore, consider other features like analytics and promotional tools.
An effective way to research is by checking reviews and testimonials from other artists. They might've shared their previous experience with the companies you're researching. Thus you may find valuable insights and data. 
Also, check the platforms with user-friendly interfaces and intuitive submission processes. Working with such platforms will ease your music distribution experience greatly. 
4. Evaluate Distribution Reach
While looking for a profitable music distribution service, find one with a wide network of popular digital stores, such as Amazon Music, Spotify, Apple Music, etc. 
Remember, a music company's outreach is a critical part to consider. The wider the reach, the broader the chances of your music being discovered. In short, more stores, more listeners. 
Take the geographical reach of the distribution service under consideration too. For instance, if you're an emerging talent with a global fan base, ensure that a distribution service can help you reach out to those audiences with your music tracks or albums.  
5. Assess Additional Features and Tools
Getting something more is always welcomed. In music distribution, you should be happy with getting additional features and tools like tracking analytics, audience engagement, promotional opportunities, demographic data, and so on. 
These tools will not only help you keep an eye on your performance in the market but also tell you when to monetize your tracks. Besides, check if the distribution service is providing playlist pitching, social media integration, or sync listening. 
Such analytics can help you make informed decisions about your current music tracks and future projects. 
6. Consider Customer Support
Music distribution services with a great customer support system can help you achieve your desired success. Don't go for a service that's 
not responsive to customer complaints

helpful in solving a problem 

doesn't have effective customer support platforms, such as email, live chat, or telephone 
Hindering customer complaints may lag your ongoing music project. On the other hand, great customer support is all about solving issues and queries promptly while giving you enough space to work on your music project. 
7. Read the Terms & Conditions Carefully
The very last part before working with the music distribution service is to read the terms and conditions carefully. Don't rush your final decision. Look carefully for exclusivity clauses, hidden fees, contract durations, etc.
Consider thoroughly whether the contract nicely aligns with your long-term goals. Check if any condition or clause restricts your creativity or freedom of making your music tracks. 
There may be clauses that would limit your workability with other distribution services. Some clauses may even indicate retaining ownership of your tracks. Besides, check for any penalties for working with other companies or signing out of the contract before the end of validity. 
5 Tips to Maximize Your Music Distribution
Apart from considering the seven key points, you may learn and apply the following five tips to maximize your music distribution across many channels, platforms, and regions:
1. Optimize Your Metadata 
Don't ignore the importance of metadata. Detailed metadata includes detailed information, such as the song title, artist name, album name, music genre, release date, track numbers, and more. 
Optimizing your metadata will help the digital platforms identify your music tracks based on category, taste, and genre. 
Keep your metadata consistent across all platforms. Maintain the same formatting for each piece of information in the metadata to avoid inconsistency. But how does it help? Well, it helps your target audience or fanbase to find your songs easily across many platforms. 
Moreover, to enhance your audience's listening experience, add lyrics, credits, artwork, etc., to your metadata. 
2. Plan Your Release Strategy
Don't rush releasing your music without a strategy. An effective release strategy helps your music tracks go a long way. Plan your release date, pre-save campaigns, promotional activities, etc., to create anticipation and excitement among your fans.
Work on creating buzz around your music through social media teasers, exclusive previews, or behind-the-scenes content. Maintain cohesive coordination with your distribution service to ensure that your music is available on all planned platforms on the due release date.
Engage your audiences by offering pre-saves or pre-orders. With pre-saves, your fans can save unreleased tracks in their library. This increases the chance of streaming the tracks on the release date. 
Conversely, pre-orders enable fans to purchase your music in advance. This helps you boost your sales and music chart performance.
3. Utilize Promotional Tools
Take advantage of the promotional tools and features to maximize your music distribution. For example, go for playlist pitching services, so you can submit your music to influential curators for consideration. 
This way, you may get featured on popular playlists to increase your streams while engaging new fans. Don't forget to research the submission guidelines for each platform. Also, tailor your pitch to fit the curator's preferences and target audience.
Additionally, connect your social media accounts to your music distribution service. Hence, your releases will be automatically shared with your followers. 
4. Engage with Your Audience
Engage with your audience through social media, live performances, email newsletters, and other creative ways to build a loyal community.
Don't hold yourself back from responding to comments and messages of your fans on your social media platforms. Share with them behind-the-scenes content and exclusive updates to engage your audience more.
Another awesome way to engage with your audience could be free tutorials. For instance, you may teach them on social media how to master guitar skills and as such. This might break the online platforms if your interaction and tutorial are fabulous!
You may also host live Q&A sessions to interact with your fans directly. Introduce incentives for your audience so they stream and share your music. 
5. Monitor and Analyze Your Performance
To have a comprehensive look at your music performance, you have to monitor and analyze your audience, trends, platforms, etc. This will help you make informed decisions about your music distribution strategy.
Work out the analytics provided by your distribution service to track your streams, graph, audience demographics, and geographic distribution. 
Furthermore, monitor your social media engagement to know how your audiences are behaving. Check your website traffic, email newsletter performance, etc., to know how engaged they are. 
Also, learn from the most engaged and interactive posts or campaigns to utilize them in your future music projects. 
Also Read: How to Learn the Keyboard Fast and Easy – 6 Tips to Learn
Bottom Line
It's crucial to choose the right music distribution service to take your career uphill. In order to reach a wider audience, your distribution channel must be robust. 
So, outline your goals, research different platforms and compare, and evaluate pricing and additional features to take your music tracks to the next level.  
Don't forget to read the fine print before signing up. If you have the right music distribution service on your side, you can get the appropriate support to launch your career.