Are you ready to enjoy an immersive music experience with your brand new JBL speaker? We're here to help you get started! Read on for our guide onhow to pair JBL speaker with any device. With this simple process, you will be able to enjoy the amazing sound quality of your JBL speakers in no time.
How To Connect Jbl Speaker To Iphone, Android, Macos And Windows 10?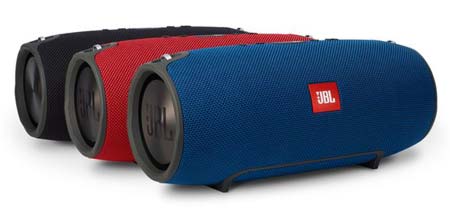 Step 1: Turn on pairing mode for your JBL device. Before attempting to pair your JBL speaker with a device, make sure that it is in pairing mode. On most models of JBL speakers, there is a dedicated power button that can be used to turn the speaker on and off as well as put it into pairing mode. When the speaker is in pairing mode, there should be a light or other indicator that will let you know that it is ready for connection.
Step 2: Find your JBL device on your phone or laptop and pair them. Once you have put the speaker into pairing mode, you can search for it from within the Bluetooth settings on your device.
iPhone. Select Bluetooth from the Settings menu. Make sure Bluetooth is turned on. Under "OTHER DEVICES", find your JBL device and tap on it to connect.
Android. Make sure Bluetooth is turned on in Settings. To pair a new device with Bluetooth, click "Pair new device". You should now be able to pair your JBL device with your phone once you see it in the list.
MacOS. You can turn on Bluetooth on your Mac by choosing Apple menu > System Preferences. Click Connect when you have selected your JBL device. Accept the request if prompted.
Windows 10. Click on your Bluetooth button in the toolbar and select "Show Bluetooth devices" to access "Bluetooth & other devices" in the System Settings. At the bottom of your display, under the downward arrow, you can find the Bluetooth button if it is hidden.
Step 3: Confirm successful pairing. After successfully connecting your JBL speaker with a device, make sure that the connection has been established by playing a song or some other audio through the connected device. If everything is working correctly, then you should hear sound coming out of the speaker at its full potential!
Step 4: Troubleshoot your Bluetooth connection. If at any point you encounter issues while attempting to connect your speaker with a device, there are several steps that may help resolve them quickly and easily. Make sure both devices are close together (ideally within one meter) while attempting to connect them; if necessary, restart both devices; if all else fails, try resetting both devices by turning them off completely before trying again—this should always be done as a last resort since it will erase all saved connections between the two devices in question.
Conclusion:
Pairing your JBL speaker with other Bluetooth-enabled devices is an easy process that shouldn't take too long to complete if done correctly. All you need to do is make sure that your JBL device is in pairing mode before beginning your search for its corresponding device on either an Android phone or laptop running Windows/MacOS operating systems. Once both devices are successfully paired together, then congratulations! You now have access to superior sound quality wherever you go! So start streaming some music today with confidence knowing how to pair JBL speaker.