Spotify is a great way to discover new music but sometimes they keep recommending artists you don't like.
We all love sharing playlists and discovering new artists, but sometimes we get stuck with the wrong crowd.
This raises the question Can you block a specific artist on Spotify?
Yes, you can. This guide will teach you how to block an artist on Spotify so they won't show up in any of the playlists or recommended songs.
Follow These Steps to Block an Artist on Spotify on Mobile App
Log in to the Spotify app on your iPhone or Android.
Search the artist's official page you wish to block and open the details page.
Tap the 3 dots icon at the top right corner.
Choose "Don't play this artist". The artist will now be blocked.
You can unblock by repeating the process then choose "Remove" next to the blocking icon.
How to Block an Artist on Spotify Using the Desktop App for Mac or PC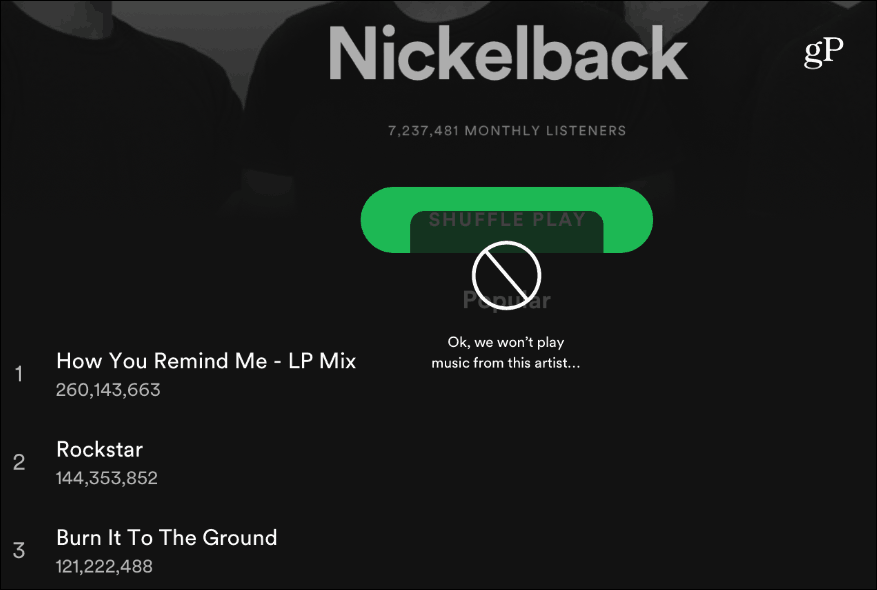 If you use the desktop app, it's impossible to mute artists in the same way. Instead of muting, users can only hide songs on their Discover Weekly playlist.
All you need is to go to Discover Weekly and click the "cancel" button next to any song. You may also choose whether to mute the artist or just that one song of theirs by selecting this option.
Each Monday, Spotify makes a new personalized playlist called Discover Weekly that will have 25-30 songs in it based on your past listening history.
If you hide an artist or song from your Discover Weekly playlist, Spotify will be less likely to suggest that song and artist in the future. However, just because you hide their songs on the playlist does not mean it will completely mute everything by them.
I hope this guide has helped you block an artist on Spotify. In case you have any doubts, feel free to contact us or find more help on Spotify's website.