Picture this: lights dimming, bass throbbing, and a wave of electrifying energy sweeping across the room. That's the magic of a good party, a realm where music isn't just heard but felt.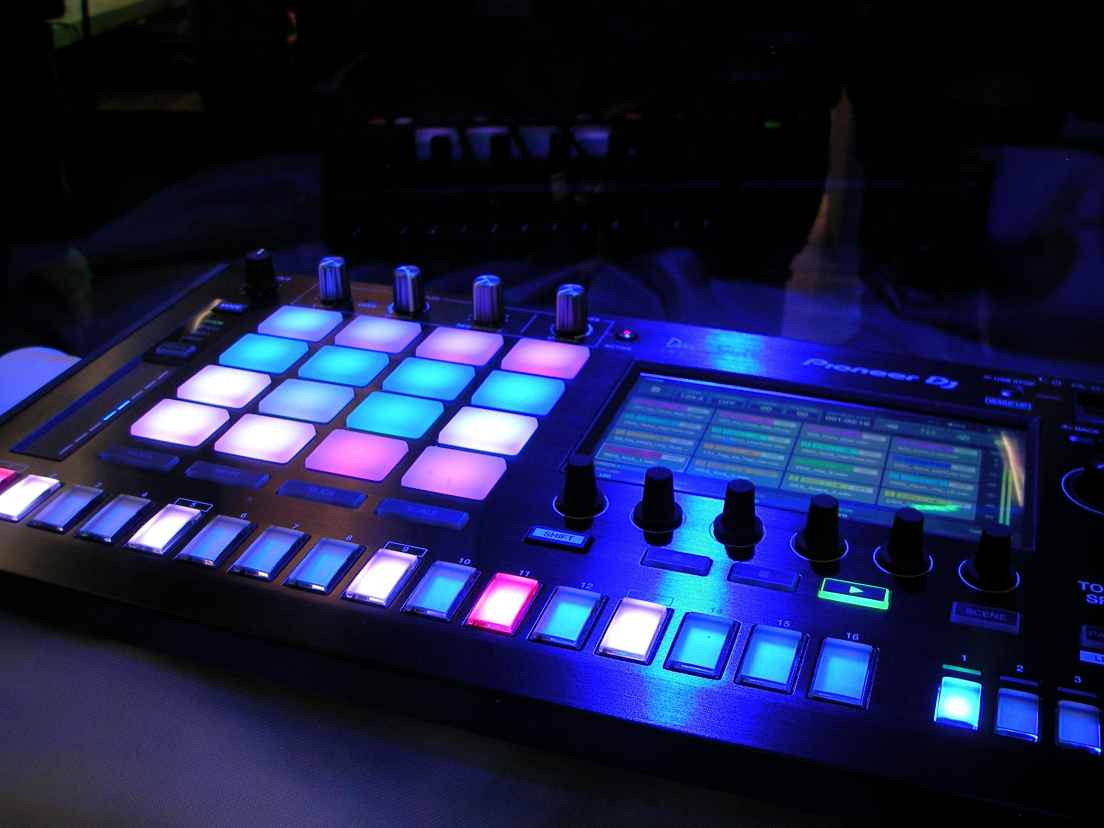 As we plunge into 2024, the party scene continues to evolve. And you should stay atop these trends to ensure your gatherings remain the talk of the town.
How to Make Your Party a Standout in 2024
Here's a glimpse at the top party trends that are making waves this year.
Immersive 3D Sound Systems
Parties step up their audio game with 3D sound systems. These advanced setups create a multi-dimensional auditory experience. They make guests feel like they're in the heart of the music, irrespective of where they stand in the room.
Edibles have become a trendy addition to party settings. These designated zones provide a controlled environment for guests to explore and enjoy a variety of gourmet edibles. This innovative concept adds a contemporary flair to parties. It also allows guests to experience and learn about various culinary treats. It's a fresh take on party dining that infuses a unique gastronomic experience.
Also Read: Elevate Your Guitar Playing: Exploring Amplifier Features For Musicians
Gone are the days of static lighting. Now, parties feature interactive light shows that respond to the music's rhythm or even the crowd's movement. This feature creates a dynamic and visually stunning atmosphere.
Personalized Party Themes
Customization is critical. Hosts now tailor their parties with personalized themes that reflect their interests or celebrate unique occasions. Theme-specific parties offer guests a more intimate and memorable experience.
Integration of Wellness Elements
Parties are no longer just about letting loose. They're also about feeling good. Wellness elements include designated "chill zones" with calming music and aromatherapy or areas for quick yoga stretches. They add a refreshing dimension to the festivities.
With a growing awareness of environmental impacts, eco-friendly parties are on the rise. Sustainable elements usually include decor, zero-waste practices, and using digital invitations to minimize the ecological footprint.
10 Electronic Beats To Get You In The Party Mood
Transform any gathering into an electrifying celebration with these ten phenomenal electronic beats. Each track is a gem in its right and offers a unique blend of rhythms and melodies designed to elevate the mood and energize the dance floor.
1. "Pjanoo" by Eric Prydz
This classic anthem stands out with its vibrant piano chords and a driving beat that builds up to a euphoric crescendo. The track is a perfect opener, setting an upbeat and joyous tone for the night. Its blend of catchy rhythms and feel-good vibes makes it a favorite among party-goers.
2. "Animals" by Martin Garrix
A sensational hit in the electronic music scene, "Animals" is known for its raw energy and iconic synth leads. The track's pulsating beat and unforgettable drop create an electrifying atmosphere. It truly is an essential tune for any high-energy party.
3. "Titanium" by David Guetta feat. Sia
The track was born from a powerful collaboration that combines Sia's soaring vocals with Guetta's dynamic production. Its emotional resonance captivates the audience, while its robust beats keep the energy levels high. So, the song is ideal for both intimate gatherings and grand celebrations.
4. "Levels" by Avicii
An epitome of electronic dance music, "Levels" features a mesmerizing melody that instantly uplifts the spirit. The track's seamless fusion of elevating harmonies and rhythmic beats creates a joyful and nostalgic ambiance, perfect for a diverse party crowd.
5. "Lean On" by Major Lazer & DJ Snake feat. MØ
This song stands out with its unique blend of electronic, moombahton, and reggae influences. Its catchy hook and rhythmic beats make "Lean On" a versatile party choice. It also usually appeals to fans of various music genres.
6. "Get Lucky" by Daft Punk feat. Pharrell Williams
This track is a smooth blend of funk, disco, and electronic elements. Its groovy rhythm and catchy lyrics provide a feel-good vibe ideal for a night of relaxed yet upbeat partying.
7. "Clarity" by Zedd feat. Foxes
This melodically rich track is renowned for its emotional depth, thanks to Foxes' powerful vocals and Zedd's masterful production. The dramatic build-ups lead to exhilarating drops and make "Clarity" a captivating addition to any party playlist.
8. "I Remember" by Deadmau5 and Kaskade
A masterpiece of progressive house, this track is a blend of soothing vocals and hypnotic beats. Its gradual build-up and ambient melodies create a dreamy yet energetic atmosphere, perfect for late-night dance sessions.
9. "Turn Down for What" by DJ Snake and Lil Jon
Known for its intense bass and energetic beats, this song is a surefire way to excite the party. Its famous bass drop and catchy rhythms make it impossible not to dance.
10. "Opus" by Eric Prydz
A progressive house journey, "Opus" is a gradual build of synths and beats that culminate in a breathtaking crescendo. The track's extended buildup makes it ideal for a pivotal moment, meant to leave the crowd exhilarated.
Also Read: Developing Good Practice Habits on a Digital Piano
The Beat Goes On
As we wrap up this journey through the latest party trends and top electronic beats, remember that the perfect party soundtrack will help to create unforgettable nights.
Whether you host a laid-back gathering or an all-out bash, these tracks are your gateway to a world where the rhythm rules and the dance floor never sleeps. So, turn up the volume, let the beats take over, and let every moment pulsate with the spirit of celebration. The night is young, and the party has just begun.