Curtis James Jackson III (50 Cent's real name) first made his mark in the music industry in the early 2000s.
To stay fresh, the '21 Questions' rapper has branched out into executive producing, acting, and direction to keep his brand strong. He's worth an estimated $40 million in 2022.
But he wasn't seriously interested in music until he was shot.
Jackson was born in Queens, New York, on July 13, 1975. His childhood was marred with drug and gang involvement.
After his mother was murdered, he was sent to live with his grandmother. By the age of 12, Jackson was selling narcotics on the streets, during the height of the crack cocaine epidemic.
He has always been interested in music, particularly rap. In the late 1990s, Jam Master Jay of Run DMC discovered 50 Cent's talents and subsequently took him under his wing.
In 2002, after hearing his tape, Eminem invited him to Los Angeles to meet with Dr. Dre and work on a mixtape.
50 Cent debuted in the mainstream music world in 2003 with his No. 1 hits "Get Rich or Die Tryin' " and "In Da Club.
In spite of being shot nine times, 50 Cent survived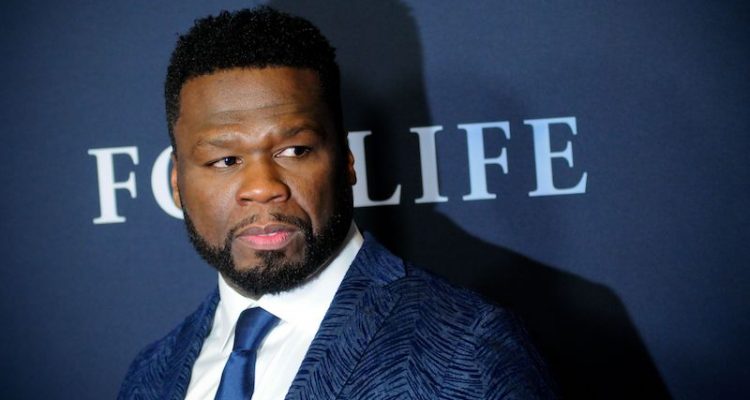 In 2000, 50 Cent was shot nine times, according to The Guardian. And according to Billboard, the "Many Men" rapper was apparently shot by a rival MC, becoming one of music's most notorious incidents. At the time, he was 25 years old.
"After the actual shooting … I went through a portion of me actually being afraid because I was hurt physically…", 50 Cent said after the incident. "I was hurt bad. I was afraid and uncomfortable with being afraid and the only time I wasn't afraid is when I was actively involved in actually looking for somebody connected to it."
In a 2012 interview with Oprah, 50 Cent was wounded in various locations on his legs, hands, and face after the shooting. He spent 13 days in the hospital after his legs were shattered in several locations.
Aside from that, he described the experience of being shot as less painful than he expected, stating "It doesn't hurt as much as people imagine it hurts because of the adrenaline … it hurts after."
What was the motive for 50 cent's murder?
According to Billboard, federal investigators believe 50 Cent was targeted by Kenneth "Supreme" McGriff and members of Murder Inc. after he claimed a rival drug dealer shot him.
According to the press release, McGriff felt his drug business had been exposed by the song "Ghetto Koran," which motivated him indirectly to carry out the shooting.
"I knew who did it shortly after," as 50 Cent talked to Oprah. "The guy who actually shot me is dead and the guy who paid him to do it got life in jail."
It was Darryl Baum who fired 50 Cent, according to Billboard, as vengeance for a song that chronicled McGriff's criminal history, under the orders of "crack kingpin" Kenneth McGriff.
How much is 50 Cent's net worth?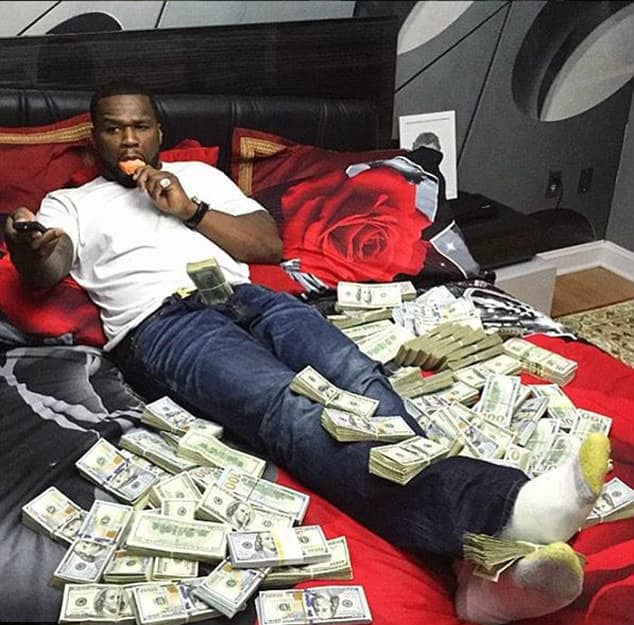 Curtis James Jackson III, better known as 50 Cent, is an American rapper, recording artist, actor and entrepreneur. As of May 2019, 50 Cent's net worth is $40 million.
50 Cent has earned at least $260 million in his career to date, including selling records, touring, and a variety of business partnerships.
Unfortunately, he has squandered a significant portion of his assets (especially in real estate, automobiles, and litigation), which resulted in him filing for Chapter 11 bankruptcy in July 2015.
In addition to everything else, 50 Cent's bankruptcy answered many long-standing fan questions about the status of his fortune. What has he been doing for the past several years?