Brief Introduction About Euphoria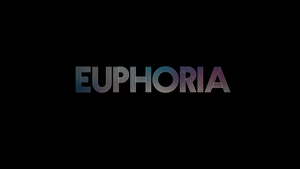 Euphoria is an HBO teen drama series based on the Israeli miniseries of the same name by Ron Leshem and Daphna Levin, created and primarily written by Sam Levinson. The story centers on Rue Bennett (Zendaya), a recovering youth drug addict who finds herself lost in the world and follows a crew of high school students through their adventures with identity, trauma, drugs, self-harm, family, and friendships, love, and sex.
Levinson, Zendaya, Ron Leshem, and Gary Lennon are among the executive producers of Euphoria. The series is shot at Ulysses S. Grant High School in Los Angeles, California, as well as Sony Studios in Culver City, California. The series has received mostly positive reviews, with critics complimenting the cinematography, music, cast's performances (particularly Zendaya, Schafer, and Sweeney), and mature subject matter. It has also been criticized for its nudity and sexual content, which some people felt was too explicit due to the youth of the characters. In the history of HBO, it ranks second in terms of viewers behind Game of Thrones.
Brief About Season 1 And The Beginning Of Season 2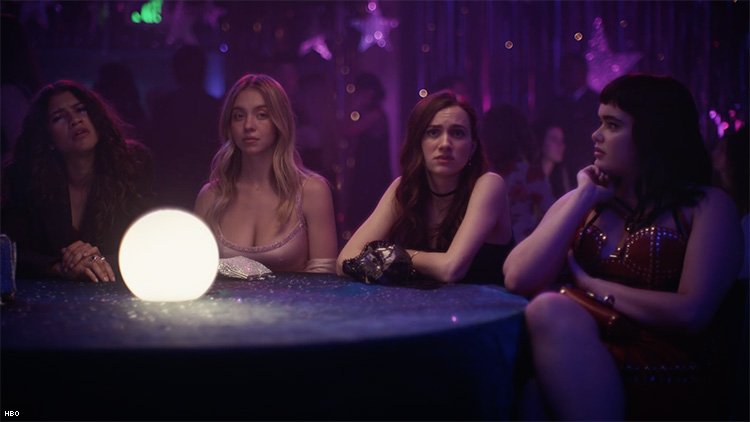 In the Season 1 finale of Euphoria, the characters are all gathered at once, with Rue proposing to Jules that they should flee to the city. The pair board the train and depart for New York City, where Rue begins to second-guess her rash decision. Finally, after much consideration, Rue decides to let Jules go, opting to stay behind instead of going with him. The viewers are left wondering if the pair is over at the conclusion of this scene.
In a literal sense, the Euphoria has returned. The highly anticipated season 2 premiere of HBO's blockbuster drama wasted no time in erupting with mayhem. The narrative of Fez, East Highland's drug dealer, was the subject of the first episode in true Euphoria style. He wasn't always in the sector, but he began when he was a kid after his grandma took him under her wing. Fans also learnt about how his young business partner, Ashtray, got involved.
Naturally, season 2 began with a raucous New Year's Eve party at which Maddy arrived in a stunning outfit, Jules sought for Rue, and Nate created a lot of chaos. After spending the majority of the party talking to Lexi on the couch, Fez brutally beat up Leo at the end of the episode. On social media, fans stated that Nate had it coming, but if you're one of the viewers who need a refresher on why it happened in the first place, look no further.
Why Did Fez Beat Up Nate?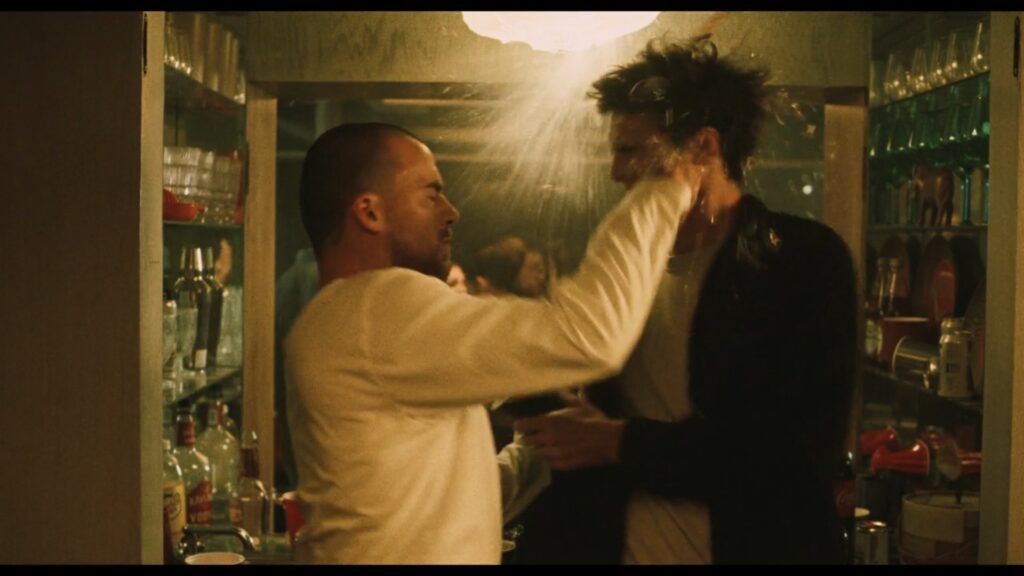 Nate was a twisted bully throughout Euphoria Season 1, in which he established himself as.
Although many people remember his physical abuse of Maddy, he also catfished Jules a few times as a form of revenge/flirtation.
When Nate was a young boy, he found out that his father enjoyed filming himself having sex with men, boys, and transgender women. Nate becomes strangely obsessed with his new classmate when he discovers a recent tape involving his father and Jules. As a result of this, Jules falls in love with Tyler's persona on the internet. She is fooled into believing that she is in love with Nate's alter-ego Tyler after he catfishes her on a dating site. They share nudes and Jules realizes she's been duped when she finally meets "Tyler." Jules is threatened by Nate, who says he will report her nudes as child pornography if she reveals her hookup with his dad.
When Rue finally understands how Nate has been blackmailing Jules, she asks Fez to terrorize him. The sweet Fez is unaware of how cruel Nate can be. Nate tells the Feds about Fez. That means during a raid, Fez and Ashtray (Javon Walton) must get rid of their drugs. They also have no way to recover financially if they are unable to pay their suppliers. Ashtray's response triggers a shitstorm that ends with him killing their dealer Mouse (Meeko).
So, in retaliation for putting his drug dealing business, livelihood, and life on the line, Fez beat up Nate. It does make sense, doesn't it?