Who is Notorious B.I.G?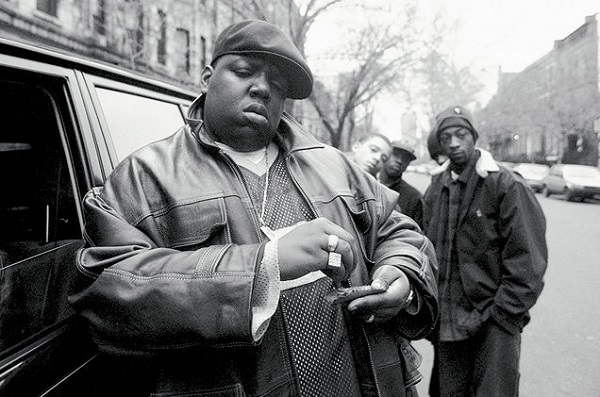 The Notorious B.I.G., aka Christopher Wallace Biggie Smalls, lived a short life.
He was 24 years old when he was shot to death in Los Angeles in 1997, a crime that remains unsolved. A New Yorker, Smalls almost single-handedly re-invented East Coast hip hop between the early 1990s when Dr. Dre and Death Row Records introduced the "g-funk" sound.
Smalls swung the attention back to New York and his record label home, Bad Boy Records, with his strong baritone, simple flow on the mic, and eagerness to talk about the vulnerability, as well as harshness, of the hustler life.
Although he styled himself as a gangster, in reality he was more of a performer than a hardened criminal. He was similar to Tupac Shakur in that he had one-time friend who turned into a bitter rival. The rivalry spiraled out of control and neither man was alive to tell the tale.
"Big" got his nickname because he was overweight as a child. When he was 12 years old, he started selling drugs on the streets near his mom's apartment in St. He did this in an interview with the New York Times in 1994.
James Place. Voletta worked hard and long hours, and she had no idea what her son was up to. Biggie started selling drugs after quitting school. This soon got him in trouble with the law. He was arrested in 1989 for weapons possession and received a probationary sentence that lasted for five years.
He violated his probation the following year. The following year, he was arrested in North Carolina on charges of selling cocaine and spent nine months in jail before posting bail.
Theories behind Biggie's death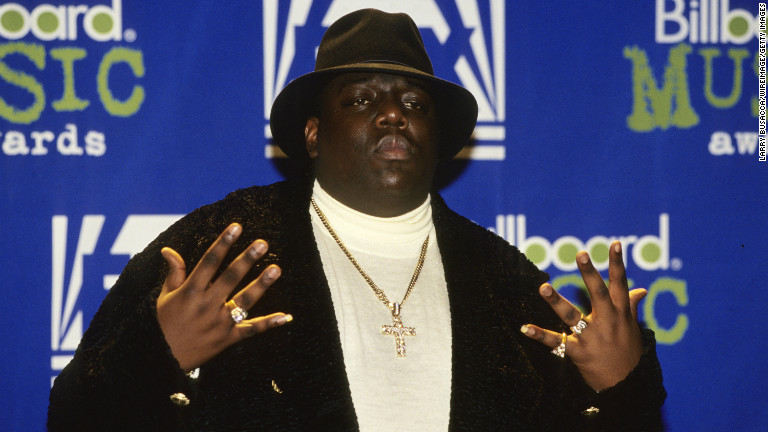 In the spring of 1997, The Notorious B.I.G.'s career was on the upswing, and he was riding high as a result of his increasing fame in the music industry. A total of six million copies have been sold of his debut album Ready to Die, which contained hit songs such as "Juicy," "Big Poppa," and "Gimme the Loot."
Ready to Die helped New York hip-hop become popular again after years of being dominated by West Coast rappers such as Tupac Shakur in the early 1990s. Big and Tupac were friends, but they later became rivals. Some of Biggie's friends may have been mad at Tupac.
In September 1996, Tupac was killed. People began to think that Diddy, one of Biggie's closest friends and the founder of Bad Boy Records, hired a hitman to kill him.
Biggie Smalls was murdered by mistake, according to one hypothesis, and that Sean "Diddy" Combs was the intended target.
According to documents from FBI, a security guard confronted a man who approached Combs' car before the shooting. Combs received several death threats.
After an after-party, both rappers were waiting for rides outside the Peterson Automotive Museum in LA.
The two people got into the front seats of their green SUVs.
Combs' security guard told his driver to drive through a red light, knowing that they would be safe.
However, Biggie's driver did not follow suit and they sat at the lights for around a minute.
Meanwhile, an ex-FBI agent claims he has proof that the Los Angeles Police Department murdered Biggie.
The LAPD is facing a $500 million lawsuit after Philip Carson claimed to have evidence against two "dirt" cops, according to sources.
According to him, his supervisor halted his study, but when he retired in 2016, he took almost 3,000 pages of case papers with him.
Carson gave filmmakers evidence about the case. The filmmakers made a movie called City Of Lies, starring Johnny Depp. But the movie was put on hold in 2018.
In the words of the former agent, "the LAPD knew everything that was going on."
He thinks that Marion "Suge" Knight, the former CEO of Death Row Records who signed musicians like Dr. Dre, Snoop Dogg, and Tupac, ordered the cops to execute Wallace's murder.
Read More: Who dated Channing Tatum? The private life of a celebrity